One of the most exciting things about winter, besides cozy nights by the fire in flannel pajamas while sipping on hot chocolate topped with marshmallows, is winter hair color. While everything about summer is light and airy, winter is a time for rich colors that work with all complexions. You may have lost your tan, but chestnut, burgundy, mushroom and honey tones will have you glowing in no time and these are just some of the colors that work well with both brown and blonde hair. Contact Verde Aveda Salon Virginia Beach for help to find the winter style that is perfect for you.

Whether you're lowlighting or highlighting, winter color trends for 2020 are multi-blended, rich and vibrant, adding a wealth of dimension. A shiny alternative to end of summer hair that can be overly lightened from sun, chlorine and salt water. Color seals the hair cuticle and brings out its shine.

One of the most popular hair trends that has stuck around is the balayage which consists of highlighted ribbons that start out more sparse at the top and become more abundant at the bottom. Unlike the ombre coloring technique, there is no distinct line between the two colors but more of a blend. A newer trend is using three different colors starting with a base and two different color highlights.

All of the colors below can be used as a solid base or as highlights, lowlights and balayage. The possibilities are endless and it all depends on how much of a commitment to the color you want to make and how much upkeep there'll be.

It is very important to always consider your natural base color before moving more than three shades lighter or darker. For dark hair wanting to go platinum or silver, the hair should be in good shape to begin with and expectations needs to be set as dark hair has many stages of color to go through before reaching a white or light yellow color. Be patient and work with your stylist to ensure you reach optimal results. On the flip side, a natural blonde who wants to go jet black should first consider your complexion. Your stylist can work with you to find the right tone to work with your skin color to make sure to not wash you out.

BROWNS

Mushroom Brown
If you love brown hair but like it on the cooler side with no golden hue, mushroom brown is for you. Ashy in tone, this color combines both brown and gray highlights. It's subtle yet highly effective, giving off a superb shine.

Espresso
Another color in the cool tone category is espresso brown. Deep, dark and rich with incredible shine, it looks great on all skin tones and works as an overall color or as lowlights.

Golden Copper
On the other end of the spectrum from the cool tones are warm tones such as golden copper. To achieve this look a red copper color is used for the base with babylights in a blonde color. When the hair moves it makes magic.

Cold Brew
This amazing balayage technique creates a look that is reminiscent of a cup of coffee with a splash of cream. Take your coffee light, add more blonde highlights or if you like it medium, add fewer highlights.

Bronze
Update faded lackluster brown hair with bronze. This metallic color is shiny and quite stunning, giving your hair a multifaceted look as you swing your hair.

REDS

Burgundy
First hitting the scene in fall of 2019, burgundy hair was such a sensation. And it is not going anywhere for 2020. Deep purple with a red hue is an amazing contrast to snowy white days. Use it as a highlight in a balayage, as a base or an overall color.

Ginger Beer
A color so rich you'll want to drink it, ginger beer is a combination of three colors woven to create a rich, multifaceted look. Combining copper, brown, and red, it's the perfect blend of warm colors to keep you cozy this winter.

Auburn
Auburn is a tried and true color that's been around for a while, but is now being used in balayages and as a lowlights, overall color, even highlights.

Ruby Red
Go vibrant red when you combine auburn and cherry red to get the richest and most exciting of the reds.

PURPLES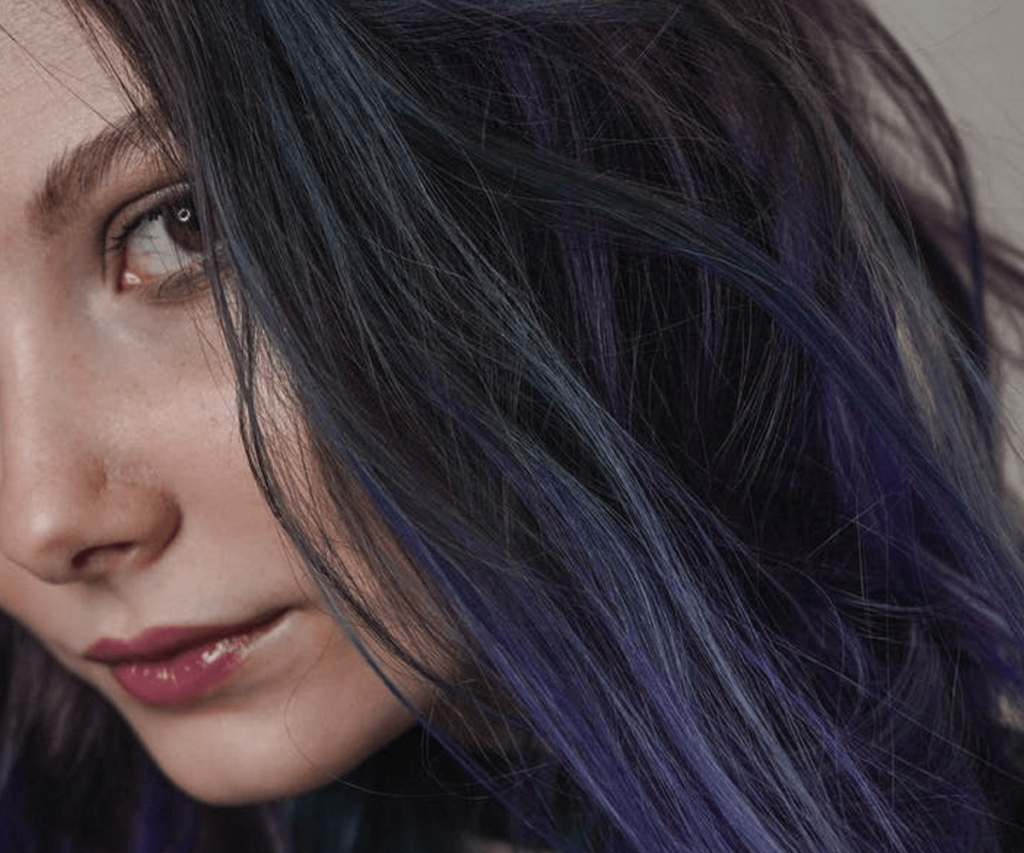 Blackberry
Taking purple to a whole new level, blackberry is your choice of purple tones over a black base. Go from bluish purple to reddish purple or somewhere in between to get the perfect mix for your skin tone.

Lilac
LIlac is a beautiful color to highlight blonde hair or to use as an overall color. If you have dark hair, you will have to bleach first, but the contrast of lilac to dark hair is magnificent.

Plum
By using a dark purple with pink undertones, you can add plum highlights to any hair color, or use it as an overall color. Perfect for balayage, too.

Mahogany
This color is the perfect blend of browns, reds and purples that create a mahogany finish that rivals nature's most sought after color. By combining chocolate brown, espresso, red and deep purple, you can tweak the color to customize it.

BLUES

Pastel Blue
While pastel may make you think of summer of spring, when used on dark hair, it gives it a cozy and cool look. You could also use it as an overall color with darker lowlights.

Navy Blue
For a richer and deep blue, go with navy blue. This dark blue is icy and perfect for winter, especially on dark brown or black hair.

GREENS

Forest Green
Green may make some people fearful, but with forest green, winter never looked so good. Deep, dark, and sultry, you can almost smell the Christmas tree in the background. Perfect for olive or dark skinned people.

BLONDES

Ash Blonde
Ash blonde has gone viral this year with everyone wanting icy blonde hair. While golden blonde may not work in winter, ash blonde definitely does and it works with many skin tones. Use it sparingly as a highlight or add more for a dramatic look.

Platinum
A sister to ash blonde, platinum blonde is another icy blonde color that is perfect for winter. Pale skin tones with red lipstick and a white outfit outside in the snow is picture perfect.

Bronde
When celebrity couples form the perfect match we get names like Brangelina or Kimye, so it makes sense that when two hair colors form the perfect match we get Bronde. This combination of brown and blonde has many different varieties, all rich and tonal and perfect for winter.

Smoked Marshmallow
Just the name alone sounds so cozy, doesn't it? A great way to grow out platinum hair in winter, with dark brown roots melting into icy blonde. Makes you want to roast marshmallows over a firepit in the snow.

GREYS

SILVER
Grey hair has become popular for everyone, making baby boomers feel like they finally have something the millennials want. From silver to white hair, these tones work well in winter and give hair an icy cool look.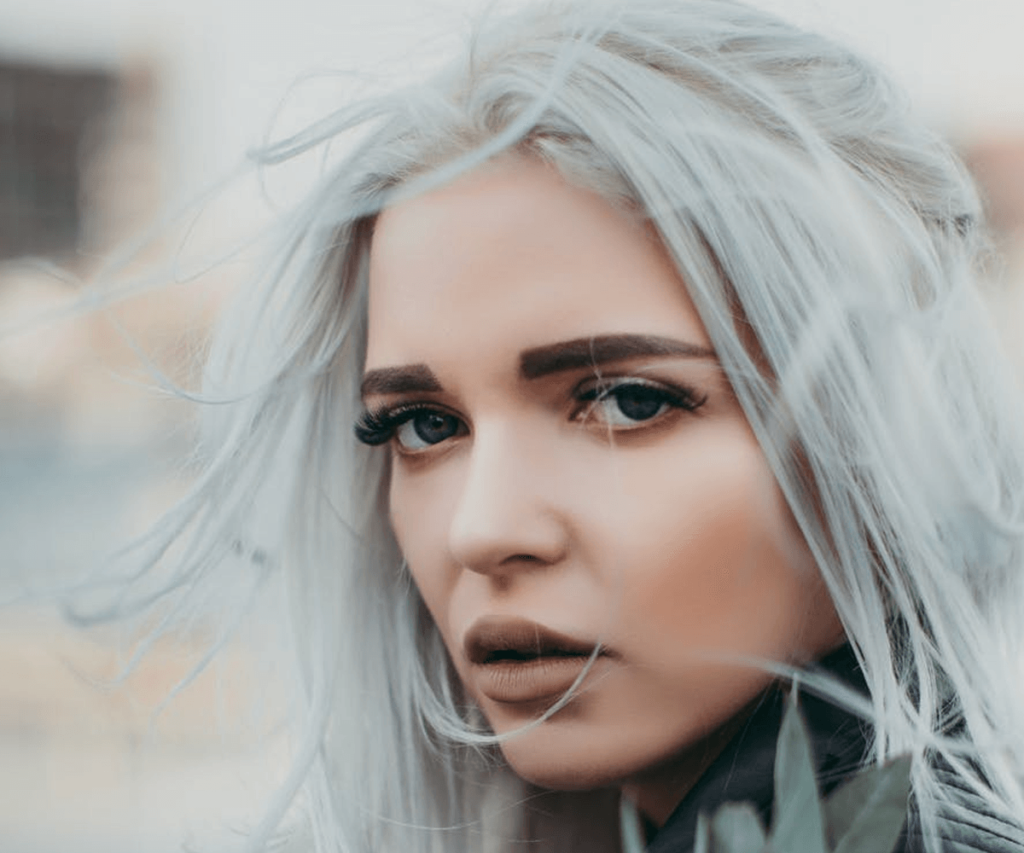 BLACKS

Jet Black
Jet black is a commitment, but if you have the skin tone to match, it makes a bold statement in winter. Shiny, deep, and rich, you can't go wrong with straight out jet black hair.

Black Sapphire
The only time black and blue feels good. Combine blue hues and black hues to create the perfect black sapphire with a multi-dimensional look.

Black Cherry
Black hair with streaks of cherry red is a rich combination for winter. Go as subtle or as dramatic as you wish.

When it comes to hair color it's personal. Come up with your own creations or use any of the above to carry you through winter into summer. It's a great time to give your hair a break from lightening and embrace the darker, richer tones for sleek and shiny hair. Or go as icy as possible to compliment the landscape. The choice is yours, but as always, it is best to go to a professional hair stylist than to try any of these colors on your own. Remember that box hair color can permanently damage your hair. If you're thinking of changing your hair color or adding highlights read Do You Know Your Perfect Hair Color? to find out more.

When choosing a professional, choose a stylist who specializes in color as your best option. They've studied color and you might even call them color chemists. Not all color is created equal and not all colors are suited for your hair type and complexion. The goal of all colorists is to have you leave their salon with shiny healthy hair that you love.

So, how daring will you go this winter? Try a semi-permanent hair color to experiment without the long term commitment. These colors coat the cuticle giving you the shine you want in the darkest and gloomiest of winter days. Be the sparkle in the year. Visit Verde Salon & Spa to step in winter 2020! Call ahead to book a consultation or an appointment.