Waxing is a great way to achieve stunningly smooth skin. If you've never gotten a wax before, it may feel daunting, but don't be scared – it's a fast way to remove hair and get the look you want. Verde offers a number of Virginia Beach waxing services in a comfortable environment. We're a high end salon Virginia Beach residents rely on for body care needs. Our expert team members are licensed and have extensive experience in hair removal.
What To Expect From A Wax Appointment
If you've never had a wax before, you might be wondering what to expect, particularly if you're waxing an intimate area. Here's what to expect.
Before the wax, you should make sure your hair is at least a quarter of an inch long. This ensures that the wax has something to grab onto.
During the waxing service, your esthetician will confirm with you exactly what areas you want waxed. Then, they will apply thin layers of the wax strips to the designated area, and then remove them by quickly pulling the strips away. While this may cause some temporary discomfort, it should subside quickly.
The wax is always done in a very sterile environment. We clean our waxing spaces between each use to ensure that they are safe and comfortable to use.
After your wax, you may experience some temporary redness and irritation. If this happens, taking a cold shower or bath can help. Avoid wearing tight clothing during this time, as it can cause even more irritation and discomfort.
Some people experience small bumps or pimples after a wax. These are temporary and should go away as the area recovers. Be sure to keep your skin clean and avoid using any irritants on the area.
Waxes remove hair from deep within the follicle. This is much different from shaving, which only removes hair from above the skin's surface. Because of this, it takes much longer for your hair to grow back after a wax. You can count on smooth skin for weeks after each wax.
Types of Wax
We offer a number of different types of waxing services to suit your needs. You can opt to get multiple waxes in the same appointment, depending on your needs. Here are the different types of waxes and what to expect from them.
Eyebrow Wax
We all love the look of beautifully sculpted eyebrows, as a nice arched brow can completely change the look of your face. However, it can be challenging to achieve beautiful brows at home with just tweezers, particularly if you have thick or curly brow hair. Our eyebrow waxing services can help you remove any excess brow hairs and get your desired brow shape. When you work with a waxing professional, they can help you find the most flattering shape for your brows. Getting regular eyebrow waxes also makes it easier to maintain your brow shape between waxes.
Lip Wax
Many of us grow upper lip hair, and while it is completely normal, you may prefer a more smooth look. Lip waxes are very fast and easy – the full appointment typically takes less than 15 minutes. Getting a professional wax is much easier than trying to shave or bleach your lip hair at home.
Chin Wax
It's also very common to grow hair on the chin. This hair can be unflattering and difficult to remove on your own, but getting a chin wax is very fast and easy. All of our face waxes offer exfoliating benefits to leave your skin looking smooth and healthy.
Underarm Wax
Shaving your underarms can be time consuming and cause irritation. Getting regular underarm waxes means you won't have to worry about shaving, and your underarms will be smooth and healthy. When you get waxes, the hair won't grow back as fast, because the wax removes the hair from the follicle instead of cutting it short. This means that you won't get that frustrating dark cast on your underarms as the hair starts to grow in. After your underarm wax, you won't have to worry about wearing sleeveless tops or raising your arms.
Arm Wax
We all have arm hair, but if yours is particularly thick, you may want to remove it. Removing your arm hair can help you feel more confident when wearing sleeveless shirts or even shirts with the sleeves rolled up. Waxing your arm hair can also make it more comfortable to wear shirts with long, tight sleeves. We offer both half or full arm waxes, depending on your personal preference. Waxing is very preferable to shaving for removing arm hair, as stubble can be particularly uncomfortable on the arms.
Leg Wax
This is one of our most popular waxes. We all love the look of smooth, hairless legs, particularly in the summer. We offer full and half leg waxes, depending on your preferences. A half leg wax is great for wearing dresses, while a full leg wax is helpful for those who frequently wear shorts and swimsuits. Leg waxes can help you feel more confident, and they can also help you feel more comfortable when wearing tight pants.
Back Wax
If you want to remove unwanted hair on your back, a wax is one of the easiest ways to do it. Removing hair from your back can make you look more toned and help you feel more confident. Our waxes are also exfoliating and help to remove dead skin cells from your back for smoother, healthier skin.
Chest Wax
Chest waxes are popular for both men and women as a way to remove unwanted hair and get a smooth, toned look. They last for a very long time and give you a very athletic look.
Buttocks Wax
If you struggle with pesky hairs on your backside, a buttocks wax can help you get the smooth skin you want. Not only does this wax remove hair very efficiently, but it also exfoliates the skin for a smoother finish. Keeping your buttocks hair free encourages good hygiene and can prevent chafing.
Bikini Wax
If you're going to be out wearing a bathing suit, a bikini wax is a relatively non-invasive way to get a hair-free look. This wax removes the hair from the inner thighs, upper leg, and any other area that your bathing suit bottom wouldn't cover. It's quick and easy, and can boost your confidence as you're heading out to the beach.
Modified Brazilian Wax
This wax is a step above the traditional bikini wax, but isn't as intense as a full Brazilian. These waxes are personalized to remove hair from any places where it might be bothering you, without completely removing everything.
Brazilian Wax
The full Brazilian wax removes all of your pubic hair for a smooth and comfortable feeling. Many people prefer the feeling of being completely smooth 'down there', finding it to be more comfortable as well as confidence boosting. Brazilian waxes are a good way to remove hair quickly in a fully sterile environment. Once you go Brazilian you'll never go back.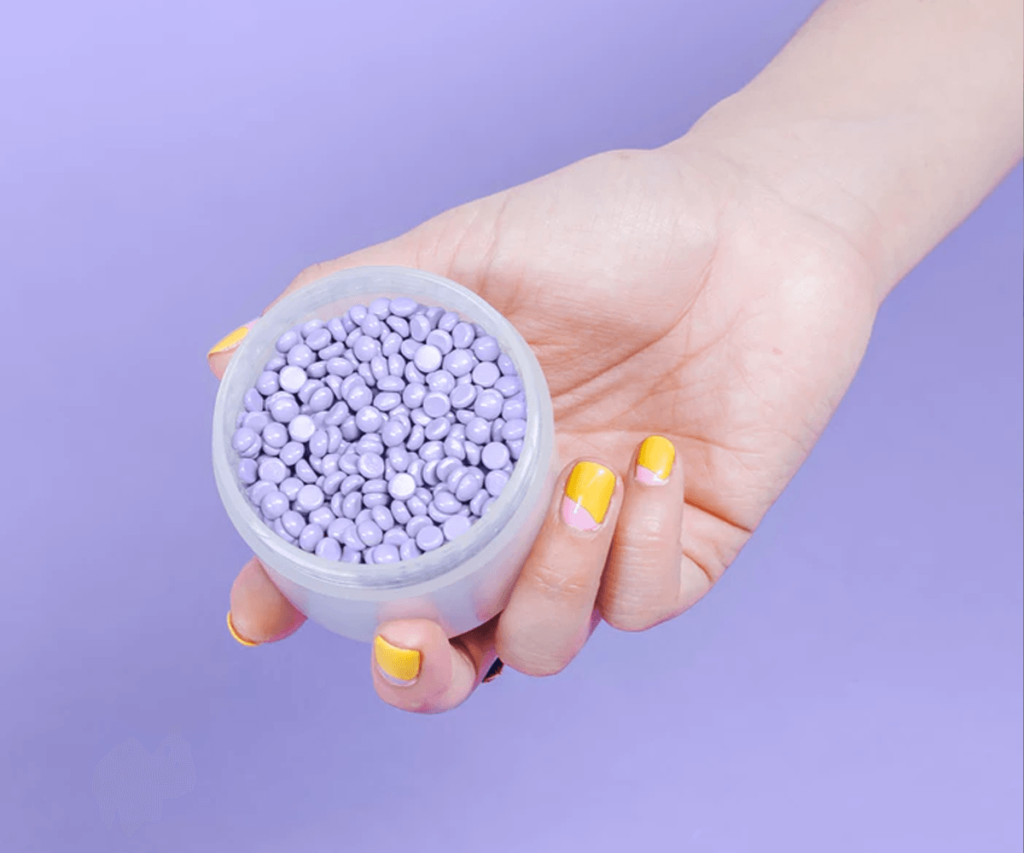 What are the benefits of getting a wax?
There are many benefits to getting professional waxes. Here's why you should consider incorporating them into your regular beauty routine.
Waxes remove hair from deep within the follicle, leaving your skin smooth for weeks afterward. This means you don't have to worry about shaving as often. Your skin will feel smooth and soft to the touch.
Waxing causes far less irritation than shaving. You don't have to worry about cuts or razor burn, which can negatively impact the texture of your skin. Although waxing can cause some discomfort, it subsides quickly, leaving you with smooth skin.
Getting a professional wax is much easier, safer, and more efficient than trying to do it yourself at home. Our licensed team knows how to wax safely and quickly, so you can relax knowing you're in good hands.
Waxes can also help exfoliate and remove dead skin cells. Dead skin cells build up over time, clogging your pores and making your skin look dull. Waxes remove these dead skin cells with the hair, making the skin look fresh and glowy. Exfoliated skin will also better absorb any skincare products that you want to apply.
Smooth skin looks very toned and healthy. If you want to apply moisturizer or self tanner, it will go on much more evenly after you have gotten a fresh wax. A lack of hair can also emphasize muscle definition on various parts of your body.
There are so many benefits to getting a professional wax, and they make a great addition to your regular skincare routine. Waxing is the most efficient way to keep your skin feeling smooth and healthy. It's also a great way to boost your confidence before a big event. Contact Verde today to schedule Facials Virginia Beach . Our expert team is here to help you get smooth, glowing skin in a clean and comfortable environment.