If you're thinking of changing your hair color or adding highlights there's an old adage that still rings true. "The color of your hair at age three is the best hair color for you!" If you can't remember, try to dig up some old pictures and give this theory a try.

For a more in-depth look at choosing the best color for your crowning glory, we must first look at the spectrum of tones that exist in each hue on the color wheel. Just because platinum blond or the latest trend in gray hair looks great on some people doesn't mean it's going to look good on you. Why? Well, it all comes down to skin tone and color matching. So the first step in choosing a flattering color for your hair is finding out what undertones exist in your skin.

There are three main categories of skin tones; neutral, warm and cool. To find out where you land, there are a few places to check; one is, of course, your skin, but the other two might surprise you. They are your veins and your eyes. Turn your wrist over and take a look at the color of your blood supply. And look at your iris. Do you see colored specks in there? What color are they?

Here's a breakdown to help you out:
Warm Skin Tone
Skin Tone: dark with gold or olive undertones, Medium to dark skin that glows
Veins: Green
Eyes: Golden Brown or Hazel
Best hair colors have an orange,yellow or red base. Avoid anything with a blue/green base and ashy brown or blonde. Black is a no-no.

Cool Skin Tone
Skin Tone: Pale with pink or yellow undertones
Veins: Blue or purple
Eyes: Blue or green possibly hazel
Best hair colors have a blue, violet or violet/red base. Avoid caramel, honey, golden blonde or copper red.
Neutral Skin Tone – All Seasons
Skin Tone: Any combination of olive, pink, yellow or gold
Veins: Any combination of green, blue or purple
Eyes: Neutral Skin tones often have a variety of different eye colors
Best hair colors have a copper or amber, brown, or cool black base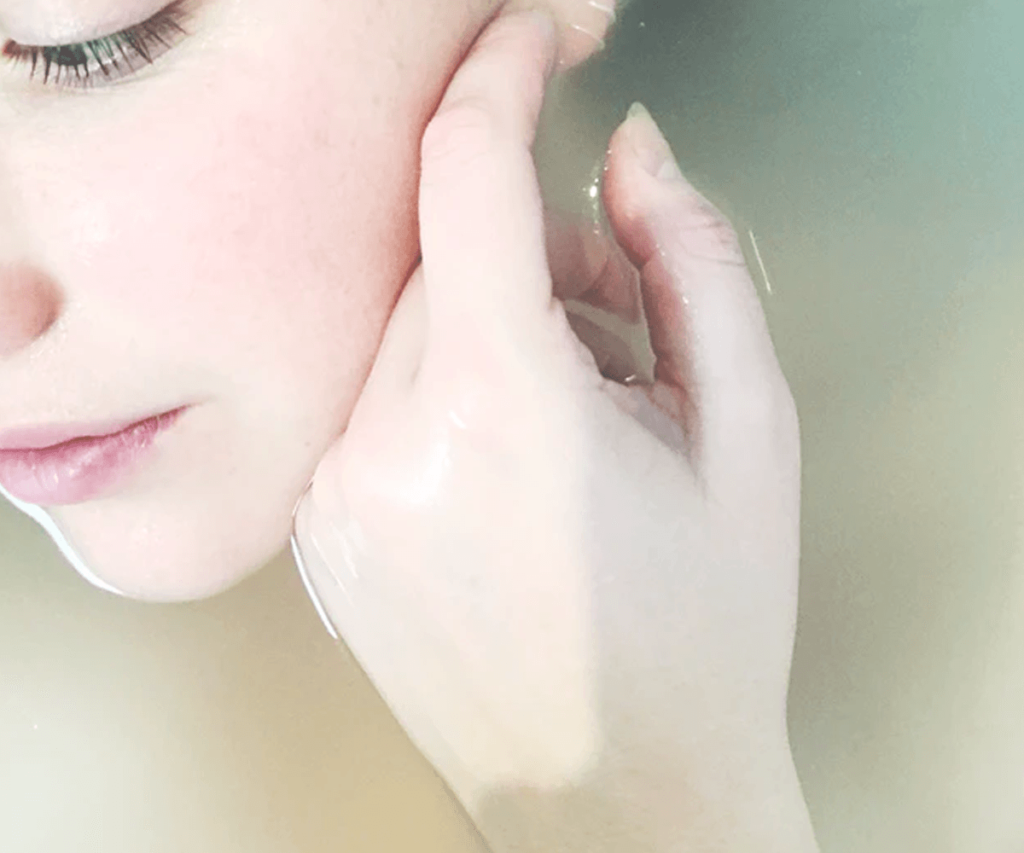 What about Skin Color?

In addition to skin tone, skin color ranges from pale to dark. You can be pale warm or dark cool, or pale cool and dark warm and anywhere in between. That combination greatly affects your best color choice.

Before we get into color matching, we need to go back to the color wheel. Do you remember in kindergarten when you learned about mixing colors such as yellow and blue makes green? If you think of your skin and hair as two crayons and the resulting color if you mix them, it can give you a better idea of what color to choose. For example: if you have yellow undertones in your skin and choose a hair color with blue undertones, it can give you a greenish glow to your skin and who wants that—unless you're the Grinch.

Hair Color
The spectrum of hair color ranges from cool to warm and from light to dark just like your skin. Cool tones tend to be ashy while warm tones are more golden.

Blondes
Cool/Ashy
Best for Winter tones
Colors include: ice, platinum, silver, ash, sand, beige, champagne

Warm/Golden
Better for Spring tones
Colors include: caramel, gold, honey, amber, butterscotch

Reds
Cool
Best for Winter tones
Colors include: dark auburn, burgundy, or true red

Warm
Best for Neutral to Summer tones
Colors include amber, copper, russet, rust, strawberry blonde

Browns
Cool
Best for Summer tones
Colors include chestnut, mocha, dark auburn, dark chocolate

Warm
Best for Autumn tones
Colors include honey, caramel, amber, golden brown, cinnamon

Blacks
Cool
Best for neutral or Summer/Autumn tones
Colors include espresso, true black, blue/black/licorice

Warm
Best for Winter/Spring tones
Colors include brown/black, dark mocha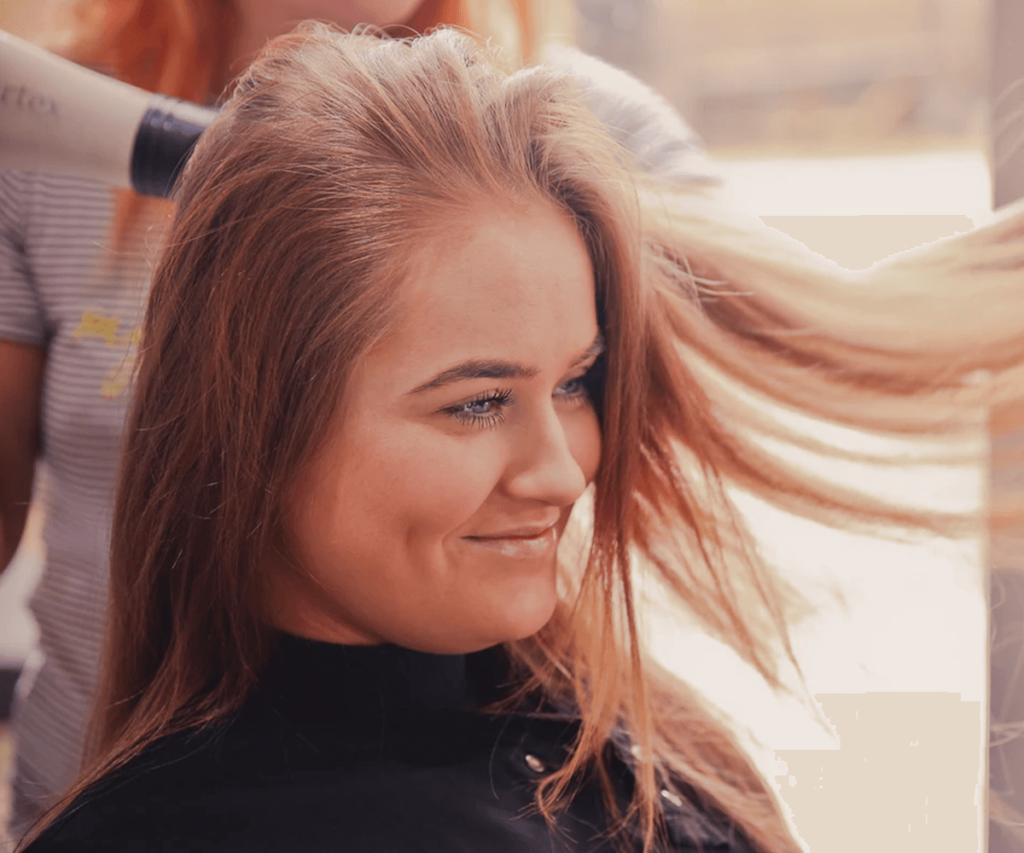 The Hair Coloring Process
When coloring your hair there are many things to take into consideration. Going to a high end salon Virginia Beach and allowing a professional to use their skills on your hair will give you the best results. Keep in mind the way color and bleach react on virgin hair is different to the way it acts on color treated hair.

Some of the biggest hair catastrophes occur when trying to go too extreme too quickly, and usually occurs when trying to lighten dark hair. Brassiness is everyone's enemy. Just say the word "orange" and anyone who has ever colored their hair will quiver, but the cold harsh truth is that if you want to go from dark to light you have to pass through the orange stage. There's no getting around it. When bleach is applied to brown hair the hair begins to lighten, stripping away the brown.
What you don't see, and hopefully won't see, while you're sitting there with those foils on your head, is your hair slowly turning orange. This is NOT the time to remove the foils and rinse unless you want to look like a pumpkin. A good hair colorist will check your foils regularly and will see your hair pass through orange into yellow. Now this is where it can get tricky. The yellow starts out a brassy yellow then moves to a golden yellow and then begins to get paler and cooler. The problem is the length of time the bleach is on your hair.

If your hair is very dark and are trying to get a cool ashy platinum look, the bleach will need to be on your hair for a longer period of time than for someone who starts out with a light brown or golden blonde and wants to go cool, ashy platinum. If the very dark hair is virgin hair, the longer bleach time may not be a problem, but hair that's already been bleached, color treated or is damaged with split ends and breakage will most definitely suffer more damage the longer the bleach is left on the head.
This is why colorists may recommend a gradual process, taking you from very dark to a light brown then on the next visit going from a light brown to a golden blonde and finally on a third visit, they'll take you from a golden blonde to icy platinum. The use of toner can help along the way, neutralizing any brassy or red tones that appear. While the process might take you six to nine months you will end up with healthier hair than if you try to do it all in one session. Frizzy, dry and broken light blonde hair is not a good look on anyone.

There's also the other end of the spectrum with bleached blondes, or even natural blondes, going very dark. Depending on the tones of brown you choose, you could end up with green undertones. Also, the dark color fades quicker as the porous bleached blond hair absorbs it, so touch-ups more often are required. The sun will lighten the brown on natural blondes quicker as well.

Going red is also a color choice to tread with caution. Red is a hard color to get out or color over; so if you go red, make sure you want to be red for a long while. Red colors work best on those who are already a shade of red or have warm tones in their hair.

Face Framing
Most often when you come in for color, you are coming in for highlights. The Balayage is one of the most popular highlighting techniques today. If you abide by the color rules above and choose a highlight, or lowlight, that works with your skin tone, you will get great results, but there is one more important factor.

The way the color frames your face can really enhance your looks. An experienced colorist knows how to place the highlights to frame your face and brings out your complexion. For example, if your skin tone is a great match with golden blonde highlights, framing your face with strands in your bangs or temples is the perfect choice, otherwise, the highlights placed further back and away from your face, will suit you better.

All in all, color choice is a very personal endeavor. Along with the colors mentioned above, today's colors include blues, pinks, reds, greens and yellows. All colors make a statement and in the end, it is up to you what that statement may be.

Before diving in, make sure to always consult with your color professionals at Aveda Salon Virginia Beach