It seems like celebrities are cutting their hair and growing it back at record speed, or changing their hair color from day to day without damaging a strand. Most, if not all, of this is done with hair extensions. The Kardashians have become famous for this with their ever-changing hairstyles, but more celebrities than you know are using hair extensions to give their hair a fuller appearance or to achieve bangs or highlights.
Hair is a woman's crowning glory, but some women are not born with the thickest most lustrous hair. Maybe years of highlighting, blow drying, curling irons and hair straighteners have taken their toll, causing breakage and split ends. Or, you might have dreamed of going really short after seeing your favorite celebrity rocking a gorgeous new look, but after the novelty wears off you might miss your long hair. Gone are the days where you needed years to grow it out. With hair extensions your long hair is back.
From clip-ins to semi-permanent sew-ins and glue-ins, the possibilities are endless. One piece of important advice is this: If you have curly hair make sure you get curly extensions, even if you always blow dry and flat iron your hair. Why? Because if you go swimming, get caught in the rain or just don't have time to style it, you will end up with your own natural curly hair mixed with straight extensions that will stick out like a sore thumb, and vice versa. If you have straight hair, do not go for curly extensions. Try to stick with the same type of hair as your natural hair for a more natural look, but as they say, "fake it til you make it," and no one does that better than celebrities. Contact Verde Salon and Spa Virginia Beach for a hair extension consultation.
Ubiquity Of Extensions In Hollywood
Hair extensions have become a main component of celebrity culture in Hollywood. It all started with TV and film stars wearing wigs to change their appearance or perfect their look on stage in the limelight. This dates back to the days when performers first appeared on stage. Today, with the advent of social media and our around-the-clock news media pressure, celebs often find it necessary to have a flawless appearance 24/7. What that means is that they can't be caught without their wigs when going shopping, hiking and/or taking their kids to school. Extensions proved to be more versatile than wigs, allowing celebrities to look great when the paparazzi struck or when changing up their look on the fly for selfies. There's really nowhere to hide anymore so looking good even when you first wake up is essential. (#IWokeUpLikeThis) Those photographers are sneaky!
Hair extensions are multicultural. Women of all races and ethnicities wear them and hair donations are on the rise. Celebrities can go curly, kinky-curly, silky straight or even get dreadlocks. Colors range from black to platinum blond, white, brown, gray and everything in between.
Women of all ages wear extensions. With colors such as pink, red, and blue, clip on hair extensions have become popular for the younger generations, inspiring kids from the age of 12 and up.
Celebrities Who Wear Hair Extensions
These celebrities have become known for their ever changing hair, and while you may know that some of these women use hair extensions, others may surprise you. Today's hair extensions look so real you would have to touch their hair to know and even then, you might not be able to tell. It's a secret that only their hair stylist knows.
In fact, did you know that Farrah Fawcett's feathered mane was not all her own? Created by Beverly Hills hair stylist Piny Benzaken, she may have set the precedent even though not many people knew she was wearing hair extensions. Benzaken feels responsible though, for the popularity of celebrities wearing hair extensions.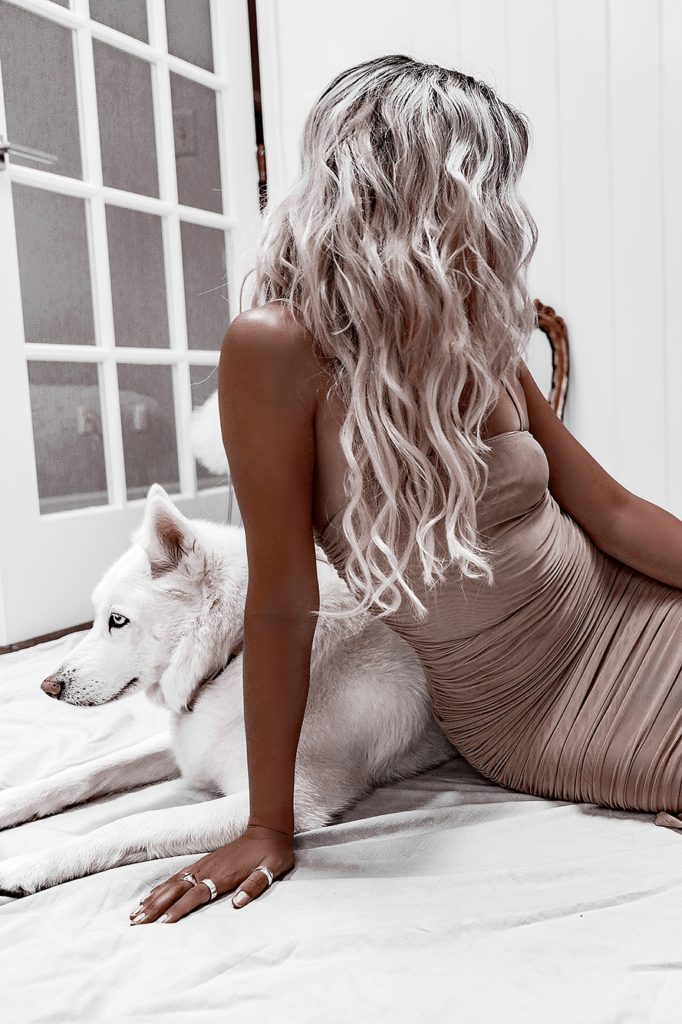 Here's Just A Fraction Of The List Of Hollywood Hair Extension Wearers:
Kylie Jenner
The youngest sister of the Kardashian-Jenner clan, Kylie began wearing extensions at a young age, playing around with different colors. Since then she has experimented not only with color but with length, volume, bangs, and hair styles. Much like her older sisters, she has become a fashion mogul inspiring young girls and women everywhere.
Ariana Grande
Ariana Grande is known for her signature long ponytail, but that's an extension. Her natural hair is nowhere as long as that when she doesn't have the extension installed.
Kaley Cuoco
Who doesn't remember the season when Kaley Cuoco of The Big Bang Theory cut her hair into a short pixie? While she is beautiful and can pull it off, many fans were upset because they emulated her hair styles from the show. By the next season her hair was long again and we all know hair doesn't grow that fast. Yep, she wore hair extensions.
Selena Gomez
Selena Gomez is another celebrity that has gorgeous hair and plays around with different lengths and styles using hair extensions to give her a flawless look.
Jennifer Lopez
A singer/dancer/actress with hair that is as amazing as her body, Jennifer Lopez uses hair extensions, especially when she sports that super long and sleek ponytail. She's even been known to lose a few extensions on stage during her intense dance routines.
NIcki Minaj
Nicki Minaj loves to shock her fans with her clothing choices and her hair styles. Her hair extensions can take her from long to short and varying textures.
Jennifer Aniston
Known for her gorgeous hair, the Friends' star cut her hair short midway through the sitcom's reign as the number one show on television, upsetting throngs of women across the country who copied her hairstyle since she first appeared in the pilot. Soon enough, her hair was long again, and it wasn't by magic.
Halle Berry
Halle Berry looks good with any length hair, but you have to wonder how she goes from pixie cuts to long and from curly to straight so quickly and with ease. It's all done flawlessly with hair extensions.
Lady Gaga
We really got to see a more natural Lady Gaga in the film A Star is Born, but on stage she loves to play with different hairstyles using hair extensions.
Kim Kardashian (West)
Kim makes us all jealous of her hair. Just when we think we like her really dark she goes platinum blonde and now has been sporting a honey brown. One minute her hair is sleek and straight reaching down to her waist but the next day it's an angled bob. You never know what you're going to see when it comes to Mrs. West, but it's always gorgeous. Her hair extensions are flawless.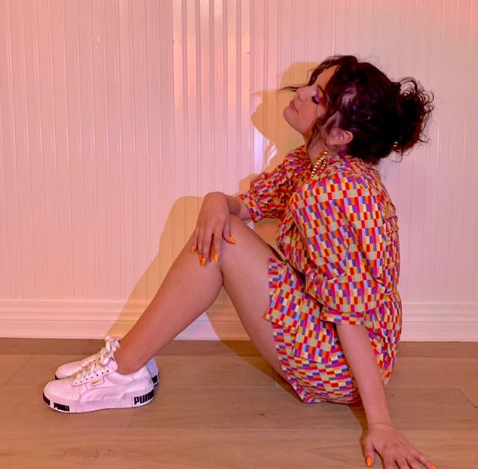 You Too Can Look Like A Celebrity When You Get Your Extensions Done By A Reputable Salon
Hair extensions are not just reserved for celebrities though. Today they are so mainstream that you see them everywhere. From gym class, yoga class, the supermarket and out on the town, hair extensions give women confidence and a boost to their self-esteem. While it may seem that only men suffer from thinning hair, it's a problem that many women have to deal with as well. Hair extensions can help restore volume, giving a younger and more vibrant appearance.
If you're not using clip-ons it's important to choose your stylist carefully. You want to make sure they are experienced in all kinds of hair extension application techniques and that they've worked with all hair types. Extensions that look seamless on one person may be obvious on another. It's all about the original hair's thickness, coarseness, curl, and cut. When going from a very short cut to hair extensions, it is even more important that the stylist be experienced so that the hair lies flat and blends. It is not recommended to add more than 5 inches because the weight of the added hair can permanently damage the original hair shaft causing breakage. Always consult with your specialist ahead of time and come up with a realistic plan to achieve your desired look and length. Do you need help? Well, you're in luck. Verde Salon and Spa Virginia Beach has you covered.